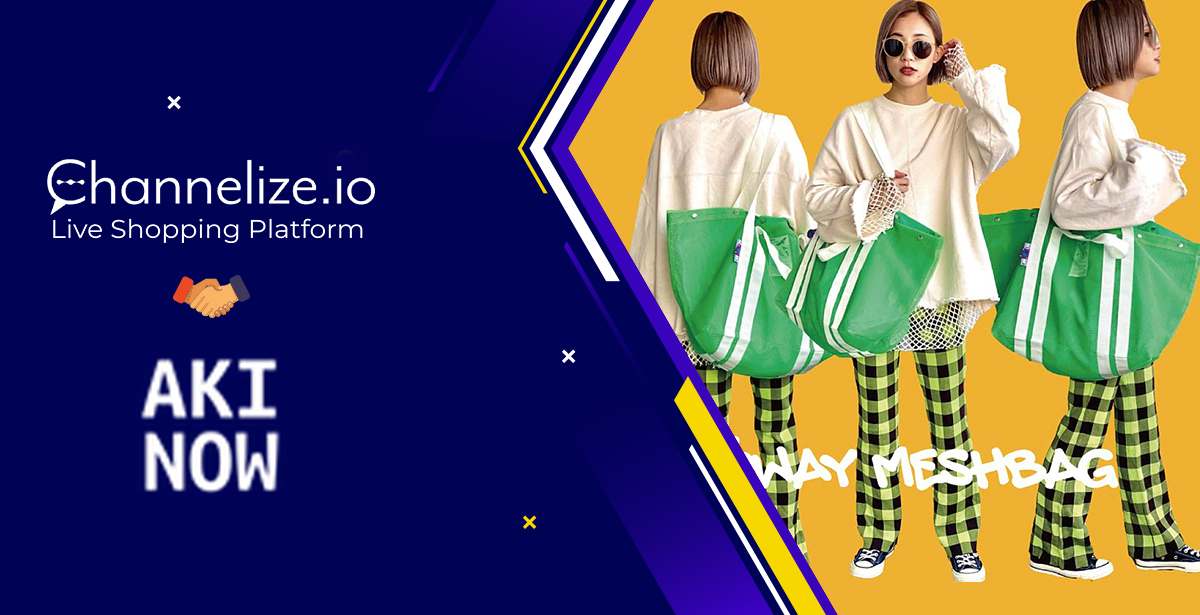 AKINOW Adopted Live Stream Shopping to Increase the Sales of Apparels

---- 2

min read
About Client
Based in Japan, AKINOW is an emerging online store that assists local apparel brands to promote their second-hand clothing. It showcases their products to increase their sales revenue and brand perception among customers across the globe. It primarily assists apparel brands; however, its usability is not restricted by the brands' nature or scale.
The Problem
Since AKINOW's target market was quite specific, it needed assistance to provide vast exposure to its clients. As a major portion of its clients were apparel brands, showcasing the products live was the ideal choice to highlight their real-life usability.
The Solution
As the Channelize.io Team had already assisted numerous apparel brands, we were quick to identify the pain points of AKINOW's clients. Therefore, we focused on creating a streamlined communication channel, where AKINOW could promote and sell its clients' products to a wider audience.
Our Live Stream Shopping Platform fitted perfectly into the scenario, as it facilitated a two-way interaction network for customers. This resulted in them understanding the showcased brands quicker, leading to a huge boost in engagement and conversion.
The client conducted multiple Live Shopping Shows directly from their website, where they presented different clothing styles based on buyers' demand and market trends. Such shows garnered a huge audience, since they were frequent and enabled direct interaction with a live host.
In addition, the client witnessed benefits, like:
Increased buyer interaction
Maximum exposure to client products
Quick query resolves
More impulsive purchases
Higher sales with trendy products
Targeting niche audience
Informative purchases with custom hosts
Read More: Livestream Shopping: A Growth Strategy for Brands in 2022
How your Brand can use Channelize.io to Elevate
Channelize.io Live Stream Shopping Platform has established a robust reputation with 300+ satisfied global brands from different industries.
Our platform has helped traditional brands like Happy & Fit, ILLUM, Arctic Fox, and niche brands like The Quilted Cow, WOW Skin Science, and Nature Baby as well. With our assistance, you can approach your audience in an intuitive way, allowing them to establish a humane connection.
This connection can enable lasting benefits with unique perks like word-of-mouth marketing and repeated purchases. How can you avail of such benefits?
By booking a free demo with our Live Stream Shopping experts. Once that is done, you will quickly experience the power of Live Shopping straight from your website or app for unprecedented results.

Disclaimer: The Brand name AKINOW and the brand logo are properties of getakinow.com