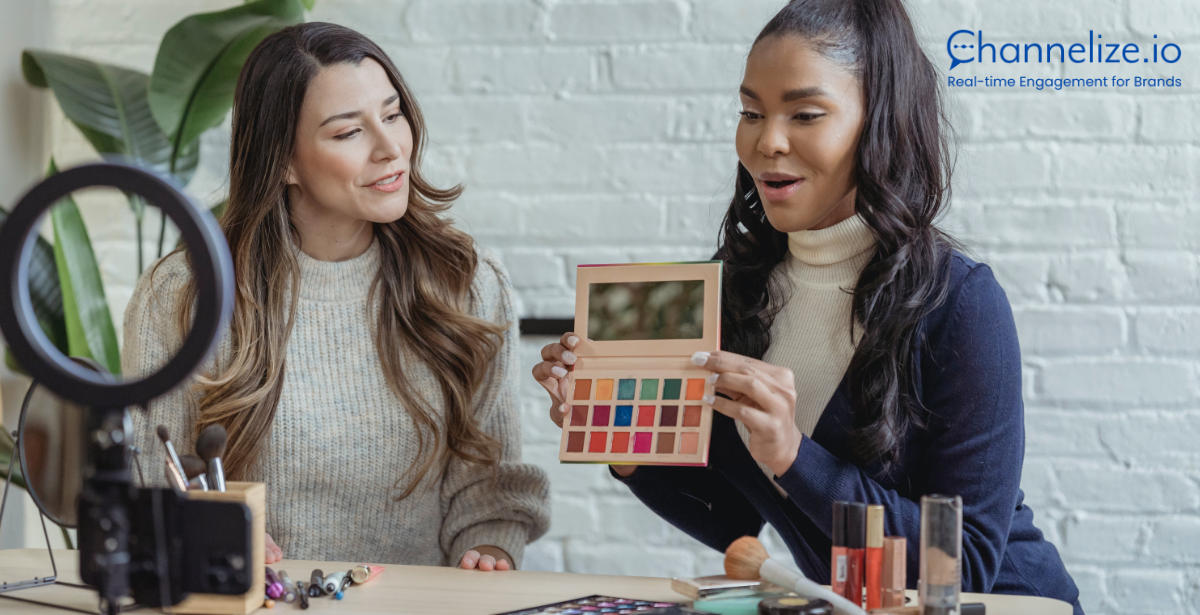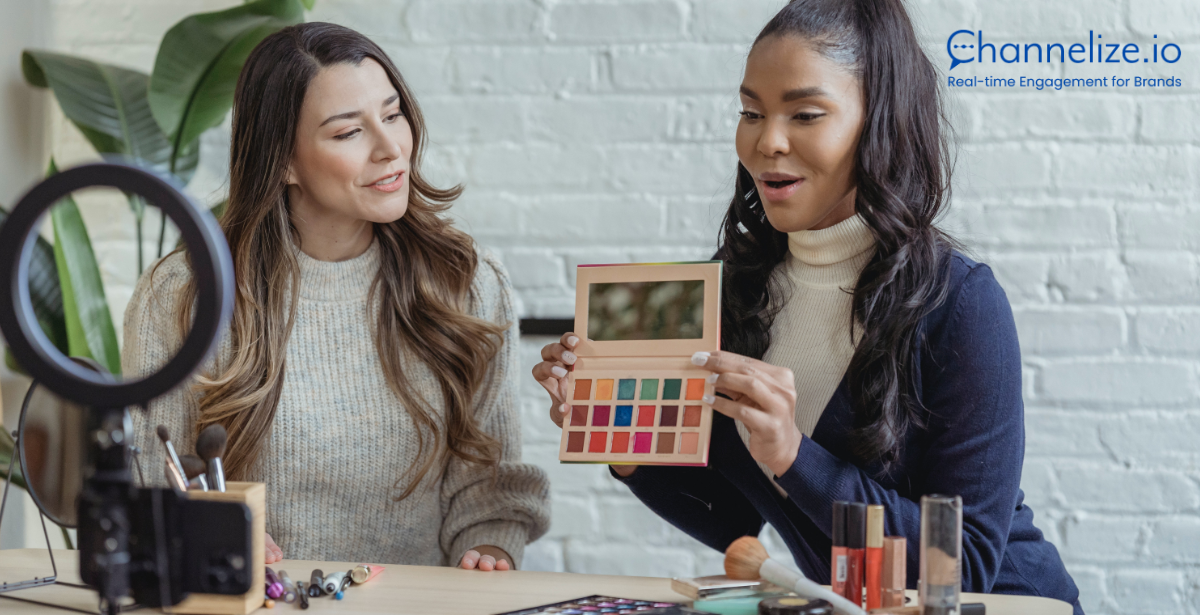 Livestream Shopping Platform Updates: August 2021

---- 3

min read

Live Streaming Commerce – August Updates!

We're excited to share some amazing new updates that will make Channelize.io Livestream Shopping Platform your all-in-one Platform for producing top-notch Live Shopping Shows.

Whether you're a pro or just starting out with Livestream Shopping, our new features will make your Live Selling journey effortless. So let's dive in:
Language Translation Feature
Now language is no longer a barrier for your Livestream Shows!

This powerful feature will automatically translate your Live Shop Interface to your Store's Native Language. Now your customers will enjoy viewing your live shopping shows or content in their native language.
Presenting your Live Shop to your buyers in their native language can lead to more sales because this will facilitate effective communication and your customers will better understand your products or services.
Furthermore, this feature will empower your existing online community as community members will now relate more to your brand, leading to the following:
Improved customer retention.
Brand recognition and credibility.
Improved brand reach within the native country.
Pinned Message Feature
This is the highlight feature of this month's product updates release. With this new feature you can Pin and Unpin a Chat Message that will remain on the top of your show's live chat, irrespective of your dialogue or conversation timings. These Pinned Messages are flagged as special and makes it easier for you to keep important information easily accessible to your buyer audiences.
How can this be useful?
Through this feature, you can highlight limited time offers, discount and coupon codes, important links, product information, announcements and greet or welcome audiences. How Interesting!
Updated UI for Shopping Shows Listing
Now your customers can have a glance at all your past live shopping shows listed on your Live Shop in just one go. This feature has improved the visibility of your Past Shopping Shows, which nudges buyers to watch, and hence shop from these shows.
Broadcaster Apps – Choose Stream Resolution
Ensuring the ability for Shopping Show Hosts to broadcast their streams in the optimal quality according to their internet speed is a must. Isn't it?
Shopping Show Hosts should be able to go live from anywhere, and stream effectively. This powerful feature, coupled with the Network Quality Indicator in our Broadcaster Apps, enabless just that. Hosts can choose a video resolution according to their network quality.
A host can choose to stream in any of the following resolutions and go live effortlessly:
1280 * 720 HD
840 * 480

More Improvements and Updates

New Chat UI
To make the Live Chat experience more interesting and attractive for your buyers, we have improved the UI of Chat.

Improved Responsiveness and Mobile Chat behaviour
This will make the whole chatting experience seamless for your customers.
General Bug Fixes and Improvements
On a Final Note
When you choose Channelize.io Live Shopping Platform for your live selling journey, you can count on our product growing alongside you. We're always improving so that we can be the best live selling platform available. In case you missed it, check out our updates from last month and for more on Live Shopping you can download our EBOOK.
And as always, stay tuned for more exciting updates coming your way!