How Aqasha boosted their Top Line and Improved their Customer Experiences via Live Shopping

---- 2

min read

For Aqasha, a brand that sells self care and spiritual products, connecting with customers in the most unfiltered ways is core to its success. Customers seek to connect personally with such brands that empower their spirits and soul.

With customer centricity and personalization being the main focus in the spiritual rituals, Aqasha sought to offer new Community-building Experiences and Holistic Knowledge Sharing, while Selling related products Live via Channelize.io Live Stream Shopping platform.
"We offer a wide range of different spiritual products that have been selected with great attention and have a deep, individual meaning far beyond the visible". – says a Communication from the Brand.
Channelize.io gave the brand this opportunity to maintain and enrich the high level of service that customers can witness in person with our products.
With features like In-show Products Promotion, Product Spotlight, Same-page Add-to-Cart, Live Chat with Pinned Messages, and Reactions for audiences, etc, the brand has seen a boost in sales conversion rates in every live shopping show. Hence the live selling platform has successfully helped the brand to digitally re-create a shopping experience that Excites, Entertains and most importantly Satisfies their customers.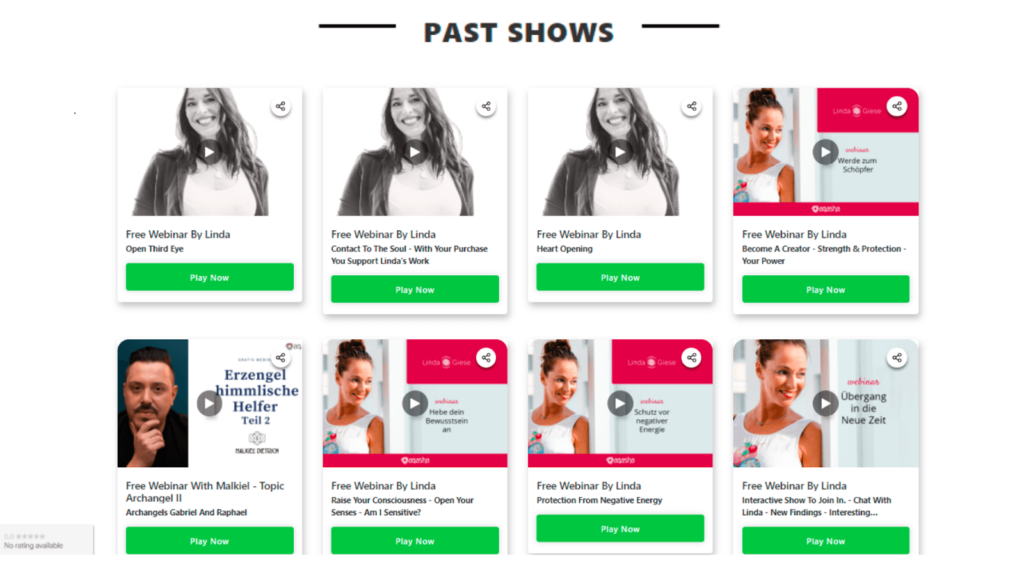 "I think this application will have a fantastic future!" – Aqasha
The brand has hosted over 8 Live Shopping Shows till now and has witnessed over 2800 plus Viewers and an Increase in Engagement Rate by 20%. The platform has quickly become a new favourite for the brand for releasing special offerings, exquisite objects and spiritual products. Furthermore, being able to connect with customers interested in the areas of spirituality and esotericism with authenticity is the best part that the brand cherishes. Being able to witness positive impacts on metrics like Customer Engagement and Retention Rate, Conversion Rate etc, the brand is truly enjoying the success.
To summarize,
Channelize.io Live Shopping Platform can play a major role in Sales, Marketing, Brand Enhancement and Customer Out-reach for brands across industries. You can read more Success Stories of our Live Shopping Platform to know how our Platform is being leveraged by brands across industries.
If you're looking to grow your business with the power of Live Shopping, then you can book a Free DEMO call with us and get started.
Disclaimer: The Brand name Aqasha and the brand logo are properties of aqasha.com .