Pavo Textiles LLC Embraces the Livestream Shopping Trend for their Textile Brand

---- 2

min read

The days of tuning into QVC and calling a toll-free number to order a stainless-steel saucepan that you just saw on TV are almost over.

Watching someone try before you buy has become more popular in recent years, thanks to livestream shopping platforms that showcase goods in real-time. Livestream shopping is booming, with people demonstrating their vintage comic book collections to test out new makeup. The technology took China by storm and is gaining traction in the U.S.

By amalgamating Shopping, Entertainment, and Real-time Interactions, Livestream Shopping is changing the e-commerce game. To reap the benefits of this trend many brands are jumping on to this bandwagon. Pavo Textiles LLC, a successful Textile brand is also offering compelling experiences to its shoppers via Channelize.io Livestream Shopping Platform.

Holding a product in front of a camera while listing its qualities is a winning strategy to convince audiences to make a purchase and the brand is fully leveraging this feature of Live Stream Shopping to shorten buying cycle, optimize costs and expand sales.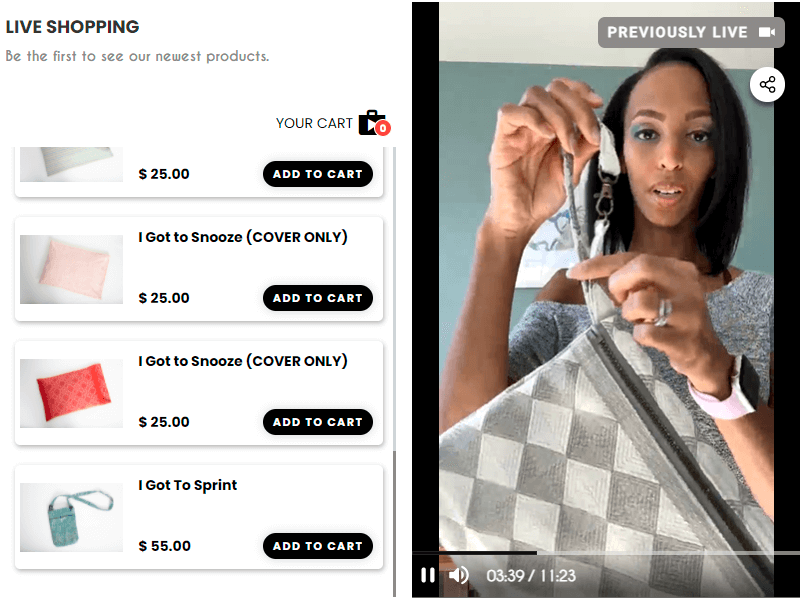 But what's really so special about Channelize.io Live Video Shopping platform that is leading brands to success?
These are some of the features that make our platform stand out.
Integrates with your Ecommerce Platform
Premium Live & Recorded Video Quality
Add-to-Cart during a Live Shopping Show
Product Spotlight Feature
Ability for anyone you choose, to Host your Shopping Shows
Live Chat with Pinned Messages,
Reactions for audiences and Shopping Show Analytics
Custom RTMP Support
In-show Products Promotion
Chat Moderation

As an ecommerce brand, Pavo Textiles LLC is very focused on selling products online and making the customer experience the best it can be, and with our platform the brand is achieving its goals effortlessly.
To Sum Up,
As a brand, you would always want to achieve brand credibility and loyalty. Why not turn to a platform which can help you target your audiences effectively and lend you the visibility to grow? You can book a Free DEMO call with us to see our Live Streaming Ecommerce Platform in action.
Channelize.io Livestream Shopping Platform is not only effective for the Fashion Industry like we saw in the case of Pavo Textiles LLC, but our Platform can play a major role in Sales, Marketing, Brand Enhancement and Customer Out-reach for brands across industries. You can read more Success Stories of our Live Shopping Platform to know how our Platform is being leveraged by brands across industries.
Disclaimer: The Brand name Pavo Textiles LLC and the brand logo are properties of wegotbaggage.com .