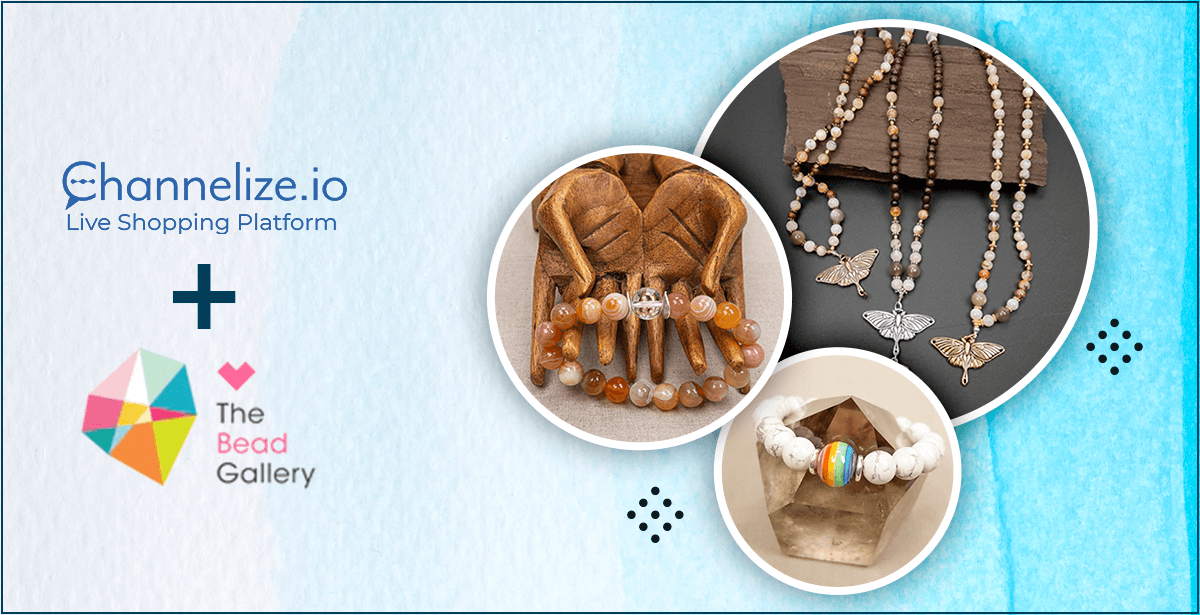 The Bead Gallery scaling Sales & delighting Buyers via Live Stream Shopping

---- 2

min read

Selling jewelry using static photos and text descriptions restricts a brand's appeal to its customers. That is why Jewelry Brands across the globe have moved towards a better and more engaging way to showcase their products – Channelize.io Live Stream Shopping Platform. In this success story we'll see how Channelize.io Live Stream Shopping Platform aided the Bead Gallery in Boosting Sales and Improving Brand Awareness.
About the Client
Based in Hawaii, the Bead Gallery is a jewelry store that sells their curated collection, compiled over more than two decades through travels and on-site treasure hunting.
The Problem
For the Bead Gallery, standing out from the competition was an enormous challenge. Moreover, the brand needed to teach its audience about its products and their USPs, to help them understand their value proposition.
Given the level of competition in the market and niche reach of the client, a personalized selling strategy was needed.
The Solution
What's behind the success of Channelize.io Live Stream Shopping especially for jewelry brands like the Bead Gallery? The success of the Platform is a consequence, among other factors, of showcasing products in real-time, which allows customers to better understand a product as they would if it was in front of them, and to resolve doubts about quality or design.
This replicates the relationship that can be established with salespeople in a physical store. Shoppers can ask any question from the host, learn more about products and have a more direct contact, receiving personalized suggestions.
Read More: How to transform Product Discovery into Demand with Livestream Shopping.
Thus, live video shopping is an effective channel that combines entertainment with instant shopping and offers a wide range of value-added potential for the jewelry brand.
A number of Live Shopping Shows were conducted by the brand directly from their website, during which they featured various jewelry styles based on buyers' demand and market trends. Such shows garnered a huge audience, since they were frequent and enabled direct interaction with a live host.
How your Brand can use Channelize.io to Elevate
With 300+ satisfied global brands from different industries, Channelize.io Live Video Shopping Platform has built a robust reputation.
Our platform has helped traditional brands like Happy & Fit, ILLUM, Arctic Fox, and niche brands like The Quilted Cow, WOW Skin Science, and Nature Baby as well. With our assistance, you can approach your audience in an intuitive way, allowing them to establish a humane connection. All you need to do is to book a FREE DEMO with us and get started.
Disclaimer: The Brand name the Bead Gallery and the brand logo are properties of thebeadgallery.com.