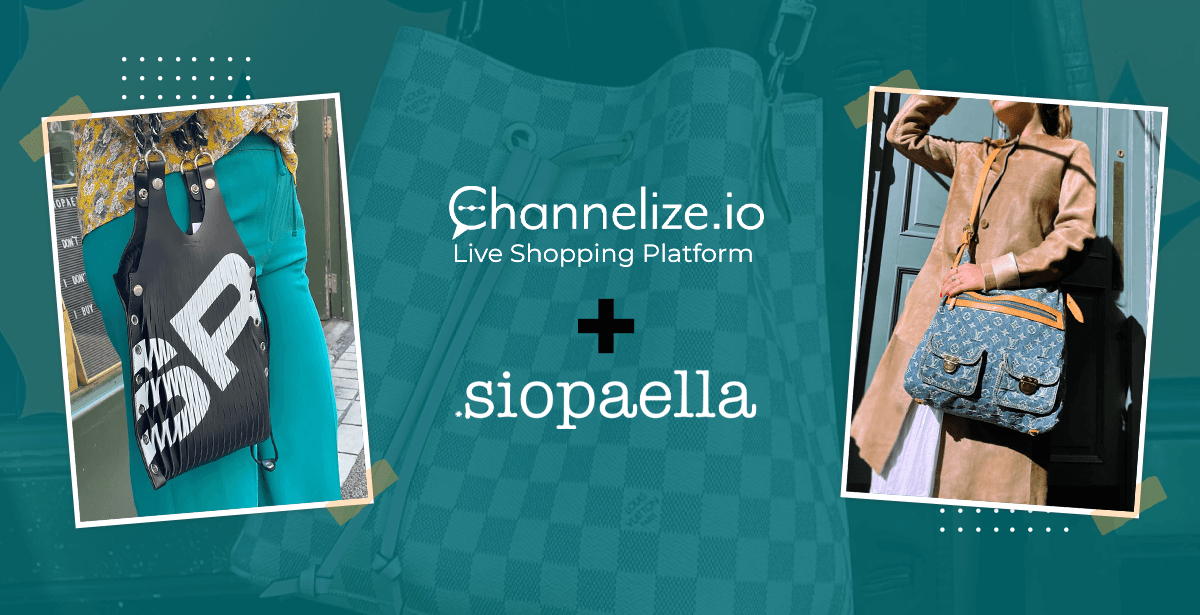 Siopaella drives Revenue with Live Stream Shopping

---- 2

min read

This Success Story shows how Siopaella uses Channelize.io Live Stream Shopping Platform to humanize the process of Engaging with Customers in the digital world, Build Credibility and Trust, leading to better Conversion.

Live shopping done right offers that human connection online. This has been proven in developed markets where consumers actively seek out Livestream shopping as a form of effective online shopping, entertainment and community. Keeping all this in mind, the brand Siopaella turned to Channelize.io Live Shopping Platform to offer an improved online shopping experience to its customers.

Siopaella specializes in the resale of everything from high Street to high-end. The brand specializes in Chanel, Louis Vuitton & Hermes having rehomed over 140,000 items to date and they are proud to have the fastest sell through rate in the industry.
Read More: Live Streaming Commerce as a Sales Enabler.
Here's how the Brand is being benefited by using our Platform:
Accelerated conversion rates with an immersive, entertaining and interacting shopping experience.
Enhanced brand differentiation by creating strong customer relationships.
Increased Average Order Value.
Reduced time between product discovery and purchase resulting in Lower Cart Abandonment
Decrease in Return Rates because shoppers exactly know what they are buying.
In Summary,
As a Live Shopping Platform, Channelize.io is revolutionizing the at-home shopping experience by driving consumer engagement, maximizing influencer impact, and increasing brand sales.
So what's the wait?
Offer your customers engaging and informative shopping shows by leveraging Channelize.io Live Stream Shopping Platform. Learn how Live Commerce can help you by booking a FREE DEMO with our experts.
Disclaimer: The Brand name Siopaella and the brand logo are properties of www.siopaella.com.