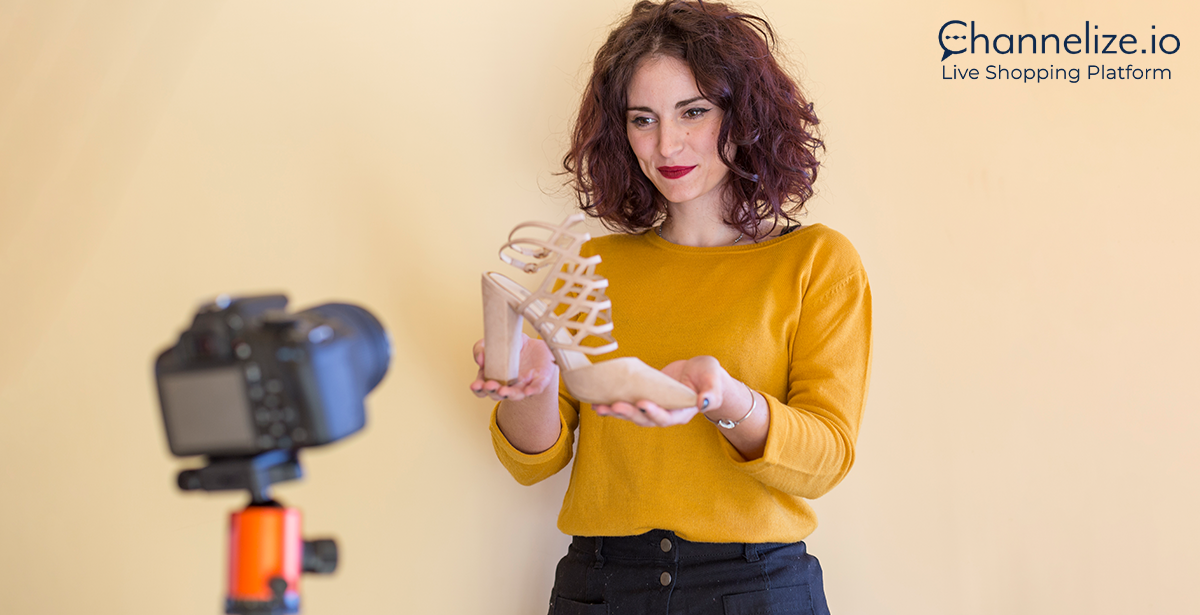 Live Stream Shopping Platform Updates: October 2021

---- 4

min read

Introducing the much-awaited product updates!

This month's updates are full of new amazing features, top-notch integrations, and, overall, nice improvements that will help our clients grow with us! So let's waste no more time and dive right into the features and updates we launched this month.
WooCommerce Integration
As part of the continued expansion of our Live Shopping Platform, we are pleased to announce that our newest integration with the leading open-source e-commerce plugin for WordPress, WooCommerce, is now rolled out and ready to use.
"Live Shopping & Video Streams Plugin" will allow WooCommerce merchants of any size – small or large to easily incorporate Live Shopping on their websites and maximize sales by boosting buyer engagement and retention and enhancing product experience. 
How can this be useful?
As the popularity of Live Stream Shopping is rising, it's well-placed to become a key destination for online shopping. This is why it's important for WooCommerce merchants to stay up to date with this trend of selling live. By integrating our Plugin, WooCommerce Merchants will be benefited in a number of ways:
Better conversions, improved session time, and buyer engagement
Increased repeat visits
Enhanced product experience and better customer mindshare
Gather real-time analytics during any event
Enhanced sales with accelerated purchase decisions
Increased net promoter score (NPS) and repeat customer rate
Lowered customer acquisition cost (CAC) and optimized advertising spends
Quote Reply in Live Chat
Talk, engage and make your live shopping show more interactive and fun! Let's see how.
Now you can connect with your audience more and interact with them in real-time during your Live shopping shows. Furthermore, you can facilitate two-way engagement by replying to their comments or questions in chat. Improve your live show conversions and customer engagement by helping them with their decision-making.
Use the Chat window inside the Production Dashboard and reply to as many comments as you want. How Quick and easy!
What are the perks?
Customers are naturally skeptical of buying things online but when you have a direct conversation with your buyer it allows you to build trust and close a sale right there. Moreover, customers want fast and immediate support to help them with their purchase process. Here is when you can leverage this powerful feature and leave a positive impression on your customers.
Improved Dashboard Look and Experience
We have updated the UI and look of the dashboard since who doesn't like makeovers!
We've improved the overall experience of the dashboard to make it striking yet visually balanced. Now the stats and data appear more pleasing and accessible which makes the whole dashboard experience more enjoyable for hosts/ admins. Furthermore, we've introduced more colours across the dashboard to enhance the overall dashboard theme. It's just like a cherry-on-top experience for our clients.
Extended Language Support
Offering Multiple Language Support is a great way to offer the level of customization customers are looking for. It creates an experience that is more inclusive and enjoyable. With this new update, brands can present their live shop to buyers in Turkish and Polish Languages. We already have support for 12 languages namely Hindi, English, Portuguese, Japanese, Chinese, Korean, German, French, Dutch, Russian, Italian & Spanish.
What is the benefit?
This powerful feature will empower your existing online community as community members will now feel more connected to your brand, resulting in:
Improved customer retention
Brand recognition and credibility
Improved brand reach within the native country
Stay tuned for more
We are looking forward to making our Live Shopping Platform better and reaching new heights for our amazing community.  Check out our updates from last month and if you're interested in a demo of the Platform, click here.