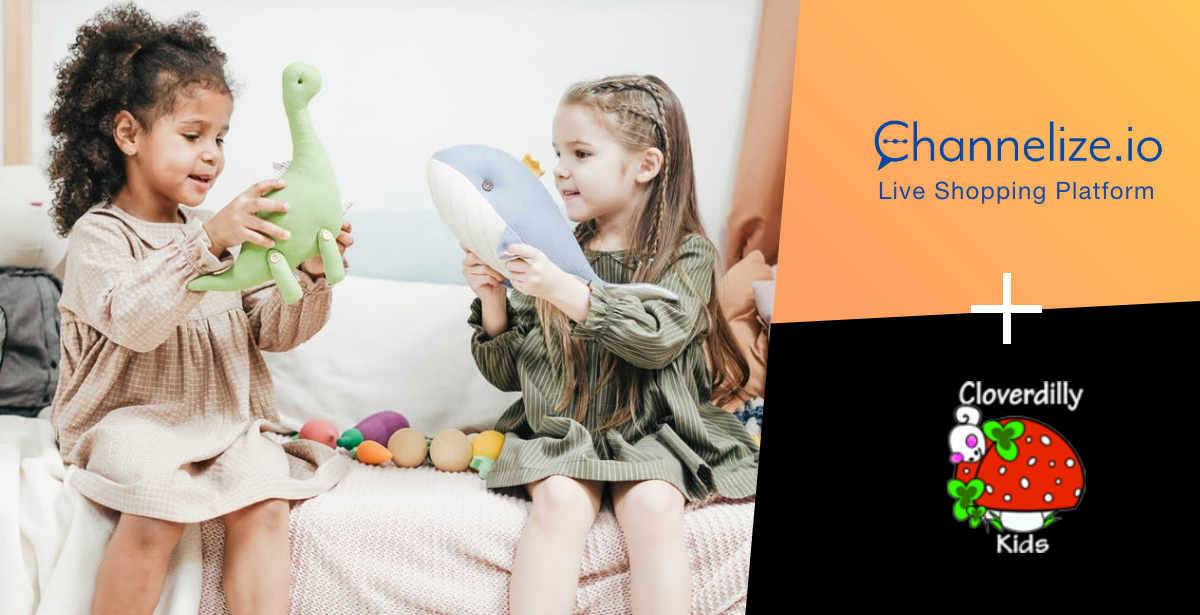 19 Jul

Cloverdilly Kids Embraces Livestream Shopping for selling Kids Apparel

2

min read

It's always difficult to predict the success of product launches. But what happens with an online product launch when you can meet your customers in real time? For Cloverdilly Kids, the brand created by Emily in 2018, it means an enhanced brand image, effective connection with their buyer community and an unimaginable boost in sales.

How did they do it? By leveraging Channelize.io Live Shopping Platform, the brand is producing eye-catching Live Shopping Shows that is helping them Accelerate Sales, Drive Authentic Customer Engagement, and Bridge the Online-offline Gap.
Instead of just relying on other platforms, Emily decided to host live shopping shows via Channelize.io Live Shopping platform because of a number of reasons:

Customers can simply add products appearing on the live shopping show window to their cart while being a part of a live shopping show
With features like Product Spotlight, promoted products can be highlighted to drive customer curiosity
Our platform gave Emily the opportunity to own her content which is not possible with other platforms
Not only can you explain and showcase the featured products in-depth, but the platform also has an interactive live chat feature so that shoppers can make instant yet informed purchases
"You love it? you can click on it and buy it right here during a live shopping show. How awesome" – Emily.
Beside generating sales, Channelize.io Live Shopping Platform has proven to be an effective tool for Cloverdilly Kids to build trust, maximize audience reach, demonstrate creativity, and enable direct communication between their brand and its customers.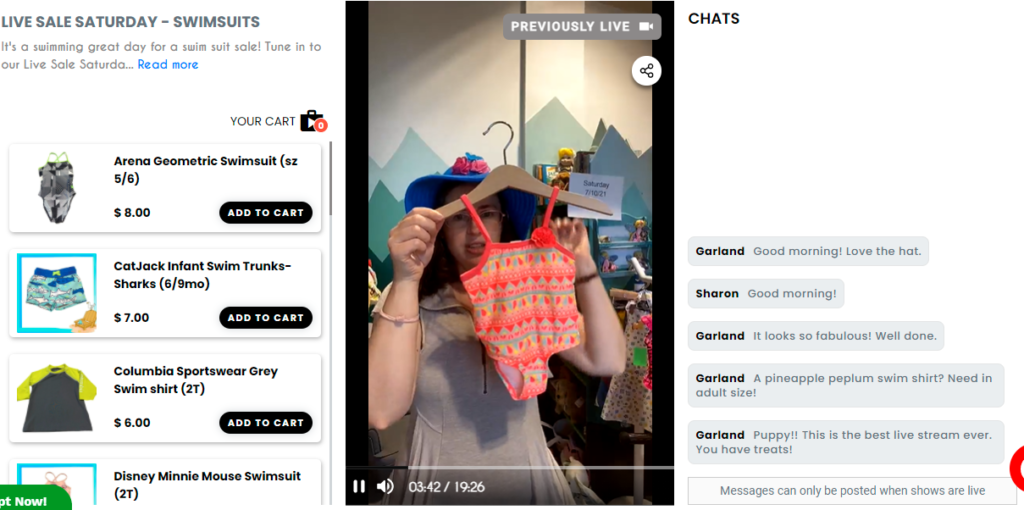 In Closing,
Channelize.io Live Shopping Platform is not only effective for the Fashion Industry like we saw in the case of Cloverdilly Kids, but our Platform can play a major role in Sales, Marketing, Brand Enhancement and Customer Out-reach for brands across industries.
You can read more Success Stories of our Live Shopping Platform to know how our Platform is being leveraged by brands across industries. Well, the next success story can be yours. You can get in touch with us at info@channelize.io or book a DEMO to have a walkthrough of our platform.
Disclaimer: The Brand name Cloverdilly Kids and the brand logo are properties of cloverdillykids.com